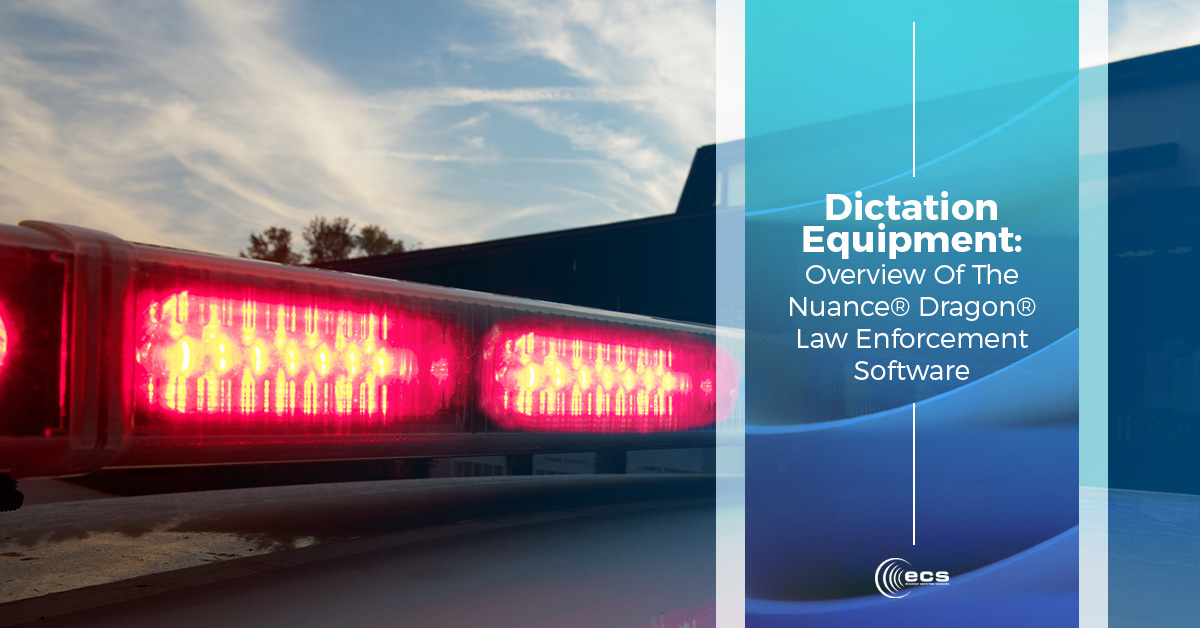 While it may seem like transcription and dictation work is used mainly in newsrooms, law offices, and other professional desk jobs, you may be surprised to learn that dictation and transcription are utilized in other professional realms as well, including the medical environment and even law enforcement.
Law enforcement officers are responsible to enforce the law and keep everyday citizens safe. Not only that, but the law enforcement also manages data and taxpayer money. In order to do so efficiently, they can use speech recognition technologies to make their work more accurate, error-free, and efficient.
So how does the law enforcement utilize speech recognition and dictation applications? In a number of ways:
To Organize Paperwork
Law enforcement officers are responsible for a vast amount of paperwork, forms, and police reports. In order to sort through them all efficiently, they implement speech recognition software to load reports at a high word per minute rate. These audio files can also be digitized automatically, so the law enforcement can find them easily when they need to recover the reports down the road.
To Ensure Accurate Information
Law enforcement is one field where incorrect or false information is unacceptable and can lead to prolonged legal issues. In order to ensure the accuracy of the police reports and other information, law enforcement officers will use speech recognition software as a form of dictation equipment. This makes sure that dictated reports, documents, and information are complete and as accurate as possible.
To Improve Reports
When speech recognition software is implemented, law enforcement officers will be able to spend more time on the quality of their reports rather than the process of recording, typing, transcribing, uploading, etc. The time spent on recording reports, documents, and valuable information reduces, allowing officers to fine-tune the reports. Overall, the quality of their work increases because their manual recording and transcribing decreases.

One piece of dictation equipment and speech recognition software that Executive Communication Solutions offers is the Nuance® Dragon® Law Enforcement software. This Dragon® dictation software works to increase the efficiency and accuracy of daily police reporting. Implementing this software, for both police officers and sergeants, captures in-the-moment detailed information that would otherwise be glossed over with traditional police reporting practices.
The benefits that the Nuance® Dragon® Law Enforcement speech recognition software offers include the following:
Police officers will spend less time manually transcribing and typing reports. What is important is that this frees up the officers' time to be more engaged and visible in their communities.
An included feature executes voice-activated license plate and arrest lookups. This allows the law enforcement officer to assess potential danger more quickly and efficiently.
Police officers can voice report on a digital portable microphone with high-quality audio. Not only do they have the option to dictate, but they can edit and review documents too. This flexible dictation device further increases their productivity and efficiency, allowing them to be more visible and active in their communities.
With the goal of improving the efficiency of law enforcement officers and their important work, Nuance® Dragon® Law Enforcement software is the first productivity solution built specifically for police officers and law enforcement professionals. Implementing dictation technology and software into the law enforcement profession has many benefits, including that officers' incident reporting will be more accurate, their time spent typing and entering data and information will decrease, and their focus can be on their communities.
To find more information on this Dragon® dictation software and to purchase, visit Executive Communication Systems today. We are proud to provide high-quality transcription and dictation equipment for many professional environments.