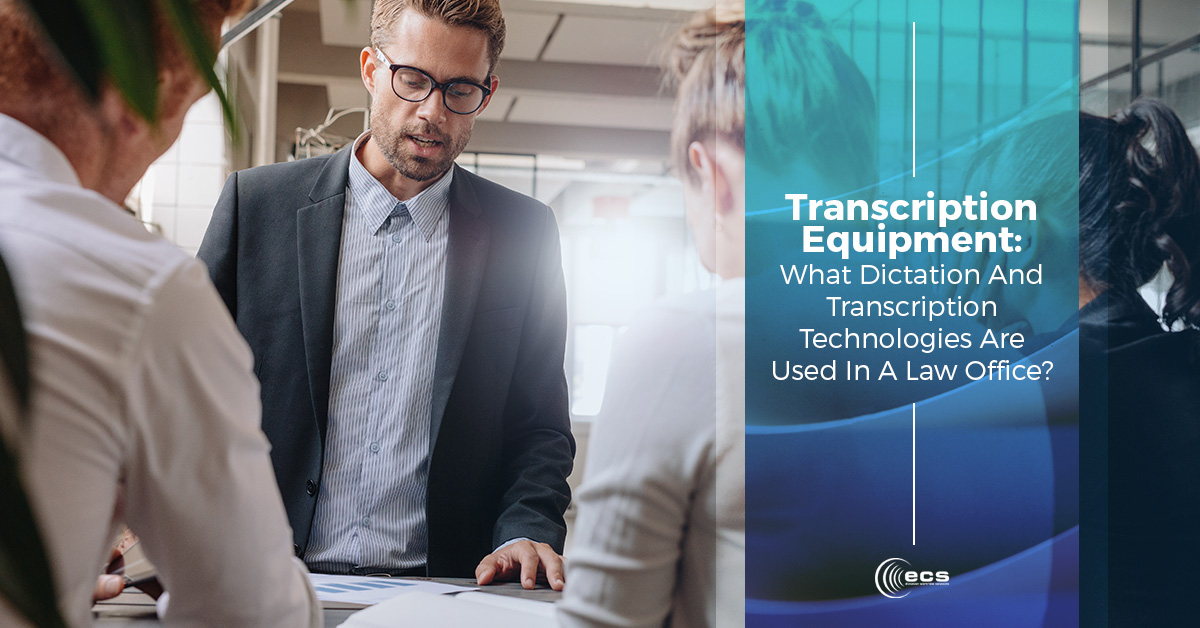 Law is one of the many professions that requires time and patience for writing, recording, and transcribing notes and important documents. And with the changing dynamics of the job, this can be especially tricky. Dictation and transcription comes in handy in the law profession. Allowing lawyers to save time and become more efficiently organized, dictation proves to be a powerful tool.
If you're a lawyer and you're looking to implement dictation and transcription equipment into your office and workflow, you're in the right place. Continue reading to learn how dictation and transcription software can assist you and how you can implement these technologies into your work.

Recording Audio
Nowadays, live dictation in the law profession is rare. Even in court, this tool isn't used often. Lawyers tend to use dictation for recording quick notes and transcribing them later. Since lawyers need to have accurate, error-free information, having a portable recorder that allows for high quality audio and a large recording capacity is key. When shopping for a dictation recorder for law work, consider looking for ones with the following features: recording format, recording capacity, headphone and microphone jacks, editing and playback features, and easy-to-transport size. Shop our dictation recorders and solutions here.
Transcribing The Audio Files
After ensuring that you've recorded accurate audio files with good sound quality, you'll need to transcribe the files for your records. Whether you have an in-house transcriber or you transcribe your own recordings, having the proper transcription equipment is key to ensuring that the information is recorded as accurately as possible. When shopping for transcription gear, there are a few features to keep an eye out for. You'll want transcription software that provides pause/play and rewind features. You'll always need a foot pedal to stop and start the recording as you transcribe. And you'll need a pair of quality headphones to actually hear the audio. Shop ECS's transcription equipment here.
Whether you're looking for higher quality equipment or you're just starting your career, Executive Communication Systems has the dictation and transcription software and equipment you need to ensure an efficient workflow. Shop our products today.