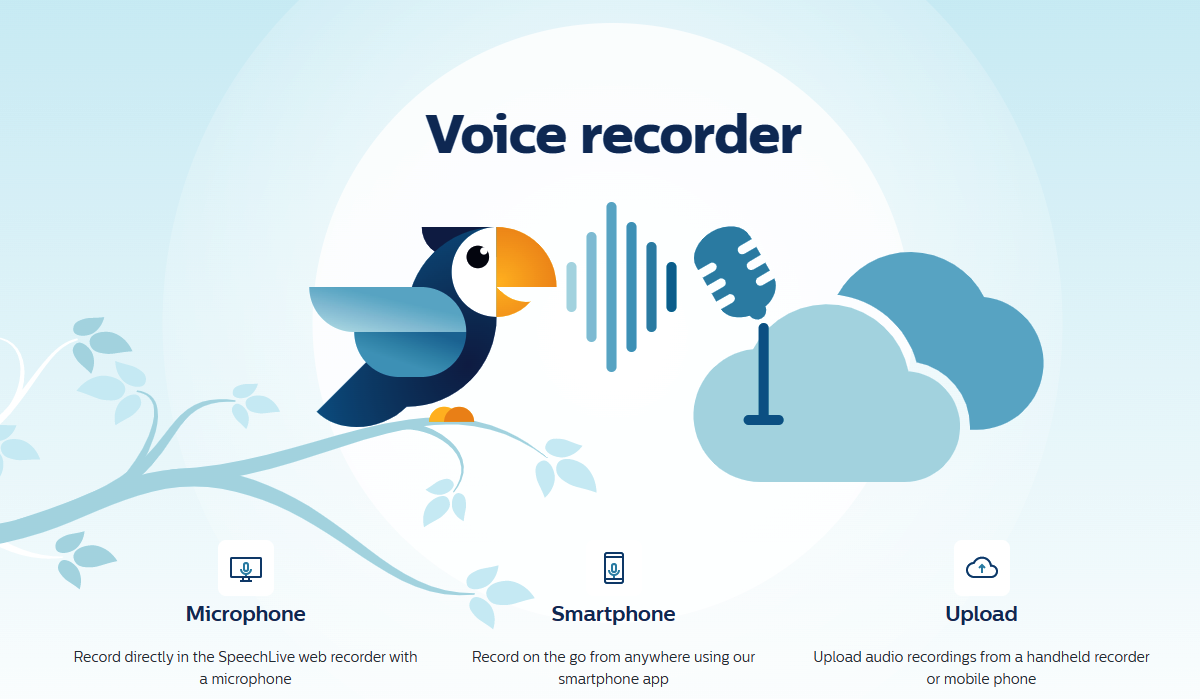 Record like a pro

SpeechLive offers professional recording features that help you turn your voice into text with ease.


Professional recorder

Perform professional recording and editing functions, such as insert, overwrite, append and cut recording sequences.

Automatic routing

Automatically forward your dictations to the correct typist, saving time in your workflow.

Organize and store dictations

Store all your dictations in one place. Easily find previous recordings and listen or process them again.

Real-time job status

Track the status of your dictations at any time.

Priority

Use a priority setting to assist "bumping up" urgent recordings in the queue.

Security guaranteed

File encryption and automatic backups ensure that your data is secure and no sensitive information is ever lost.
App

Be productive on the go

The SpeechLive app is part of each subscription. Record, edit and send dictation files directly from your smartphone or Apple Watch and reduce document turnaround times.

Videos
Philips SpeechLive Dictation App for Android Installation Guide Philips SpeechLive Dictation App for iOS devices Installation Guide
How to automatically upload dictations to SpeechLive with the Desktop app How to install the SpeechLive Upload Client
Downloads
Get the Philips SpeechLive app
The Philips SpeechLive is available for Mobile App Android and iOS.
Get the Philips SpeechLive Desktop app
Download the SpeechLive Desktop App on your computer.
Connecting SpeechExec with SpeechLive
Categories this product is listed in: