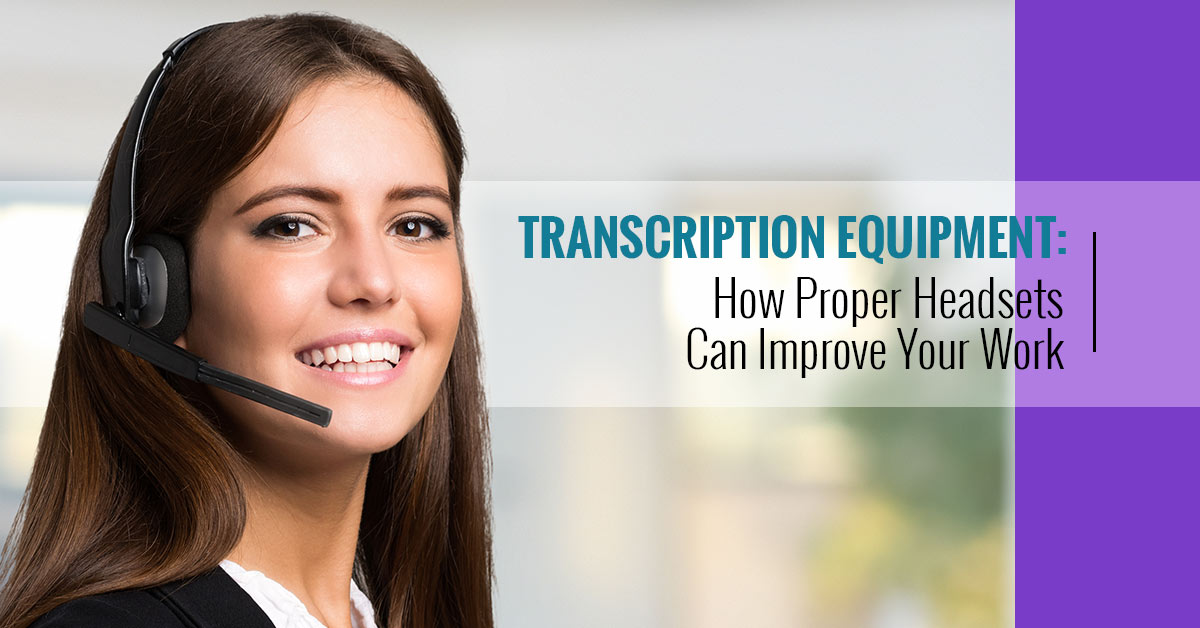 Transcribing audio can be a tedious task. From having to rewind to catch dictation you might have missed to dealing with audio distortion from your equipment to getting distracted from background noise, getting into the transcribing workflow can be hard. That's why having the proper transcription equipment on hand, like headsets or earbuds, is important for efficient work. You can most likely guess why investing in high-quality, proper transcription headsets is so important, but here at Executive Communication Systems, we cannot stress it enough. We've listed out a few reasons as to how a high-quality headset can result in high-quality transcription. If you're looking for a new headset, shop our selection today.

Good Sound
Having a headset without proper sound quality is fairly pointless. What is the point of equipment that brings you more frustration during your work process? Especially if you work in transcription, having the right headsets will boost your work experience. The transcription headsets we sell at ECS provide high-quality audio and eliminate distracting background noise.
Long Cord
Many of the headsets we offer here at ECS come with 10-foot cords, giving you more flexibility and range of motion. Sitting all day and transcribing dictations can become monotonous. The last thing you want is limited movability, making you feel uncomfortable and claustrophobic. If this is the case, you're going to want a transcription headset that lets you move your arms during your transcription process.
Make Your Ears Comfortable
When you shop for transcription headsets at ECS, you can select from a few different designs, including overhead headsets, under-the-chin headsets, and in-ear earbud headsets. All three options provide you with comfortability as you transcribe. With soft cushioning and ergonomic designs, you'll find the right transcription headset for you that doesn't feel uncomfortable during your work.
With good transcription equipment, you'll notice improvement in your work quality. There's no reason why you shouldn't invest in quality, comfortable, and practical transcription headsets. Shop our selection at ECS today.