Olympus DS-5000 Digital Portable Voice Recorder
SKU:

OL-DS-5000

UPC:

4545350013516

MPN:

DS-5000
Limited Quantities Available. Order now!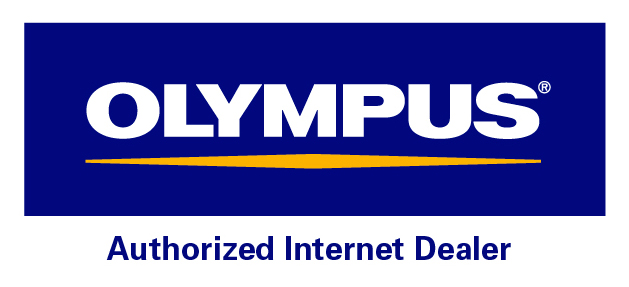 Description
Free Technical Support - (800) 644-9525
The DS-5000 is an advanced professional digital recorder that is stacked with premium features and enhanced DSS Player Pro Dictation software for outstanding performance. It's designed inside and out to provide you with all the conveniences you need for easy, flexible and productive dictation.
USB Mass Storage Class

Large LCD Screen

File Encryption and Decryption
SLIDE SWITCH OPERATION
The Olympus DS-5000 is quiet and easy to use slide switch results in high performance, comfort, and increased productivity.

DSS PLAYER PRO SOFTWARE
The Olympus DS-5000 DSS Player Pro software provides direct recording to your PC, automatic retrieval of typed documents, automatic distribution of recordings via email, and much more.

THREE PROGRAMMABLE BUTTONS
The Olympus DS-5000 provides customized functions to suit your dictation needs. The recorder firmware can also be programmed for additional functionality and flexibility.

MEMORY AND STORAGE
The Olympus DS-5000 supports SD and Micro SD, dual Memory Cards.

DEVICE LOCK FUNCTION WITH PASSWORD
The Olympus DS-5000 lock or password protect your files to keep them safe and secure.

MULTI-FUNCTION CRADLE
The Olympus DS-5000 multi-function cradle recharges the Ni-MH battery pack, allows hands-free recording, and provides for fast and easy uploading/downloading of data to your PC.
As a Certified Olympus Pro Dictation Partner shipping is only permitted to USA addresses.
Features
DS-5000 Features:
SLIDE SWITCH OPERATION
Slide Switch Operation is quiet and easy to use, resulting in high performance, comfort, and increased productivity.
DSS PRO QP MODE
Better sound quality with DSS Pro QP (Quality Playback) mode.
FILE ENCRYPTION AND DECRYPTION
Supports encryption and decryption of dictation files and document files sent over the Internet.
INDEX MARKS
Up to 32 index marks per file.
SD AND MICROSD CARD COMPATABILITY
SD and microSD, dual memory cards are supported.
OPTIONAL BARCODE SCANNER
DEVICE LOCK
Device lock function with password lets you keep your files safe and secure.
DURABLE
Durable USB connector and battery door.
VERBAL COMMENT
Verbal comment function. Instantly search and play back verbal comments using DSS Player software.
MULTIPLE LANGUAGE LCD
LCD supports and displays multiple languages, including English, French and German.
RECHARGEABLE BATTERY
Rechargeable Ni-MH battery pack for added convenience automatically charges when the recorder is placed in the cradle.
CENTRALIZED FIRMWARE UPDATE.
LOW POWER CONSUMPTION ALLOWS FOR LONG RECORDING TIMES.
CENTRALIZED NAVIGATION
Centralized navigation buttons for easy data input and settings.
MANAGER TOOL
Manager tool for easy setup and customization.

Specifications
Olympus DS5000 Specifications:
Recording Format
DS2 (Digital Speech Standard Pro) and DSS (Digital Speech Standard)
Recording Media

SD/SDHC, microSD Card: 512MB – 8GB
Recording Time

With included 512MB microSD card:
QP mode: 38 hours, 45 minutes
SP mode: 79 hours, 30 minutes

Card Format
N/A
Input Level
-70 dBv
PC Interface
USB
LCD
Yes
LED
Yes
Folders Messages
1 to 7 folders (Default - 5 folders) /200 messages per folder
Sampling Frequency
QP mode: 16 kHz
SP mode: 12 kHz
Overall Frequency Response
QP mode: 200 to 7,000 Hz
SP mode: 200 to 5,000 Hz
LP Mode
No
Voice Activation
Yes
Demographic Data Input
Author ID, Work Type, Date/Time, Priority, Index, etc.
Practical Maximum Output
250 mW or more
Write Protection
Yes
Speaker
Built in 23 mm Ohm round dynamic speaker
Microphone Jack
3.5 mm mini-jack, impedance 2k Ohm
Earphone Jack
3.5 mm mini-jack, impedance 8 Ohm or more
Power Supply
5V
Batteries
Ni-MH Rechargeable Battery Pack (BR403) or two (2) AAA Alkaline batteries or two (2) Ni-MH rechargeable batteries (BR401)
External Power Supply
A-513 AC Adapter
Battery Life
Alkaline: Recording (approx. 32 hours); Playback (approx. 13 hours) Ni-MH Rechargeable: Recording (approx. 28 hours); Playback (approx. 10 hours)
Size
4.5 x 2.0 x 0.7 (without protrusions)
Weight
3.88 oz (including Ni-MH rechargeable battery pack (BR403)
OS Supported

Windows® 2000 Professional Service Pack 4
Windows XP Home Edition Service Pack 2
Windows XP Professional (32-bit/64-bit)
Windows Vista™ Ultimate Edition (32-bit/64-bit)*
Windows Vista Enterprise Edition (32-bit/64-bit)*
Windows Vista Business Edition (32-bit/64-bit)*
Windows Vista Home Premium Edition (32-bit/64-bit)*
Windows Vista Home Basic (32-bit/64-bit)*
Windows Server 2003 (32-bit/64-bit)
Windows 7 (32-bit/64-bit)*
Windows 8/10
*Requires DSS Player Pro R5 version 5.0.9 or later

Mac® OS X 10.3.9 (Panther) and later (32-bit editions only)**
**Requires DSS Player for Macintosh 7.0.1 or later
Requires DSS Player for Macintosh 7.2.2 or later for compatibility with OS X 10.6 (Snow Leopard)

CPU
Windows : Windows 2000/XP: 500MHz processor or more
Windows Vista: 800MHz processor or more
Windows Server 2003: 550MHz processor or more
Mac : PowerPC G3; Intel Core/Duo
RAM
Windows : Windows 2000/XP: 128MB or more
Windows Vista: 512MB or more
Windows Server 2003: 256MB or more
Sound Board
No
Video Card and Display
Windows: 800 x 600 pixels or more, 65536 colors more
Mac: 1024 x 768 pixels or more, 32,000 colors more
Removable Drive
Windows/Mac : CD, DVD drive
USB Port
Windows: One or more free ports
Mac: One or more free ports
Audio Output
Windows: Windows-compatible sound device
New in box Olympus DS-5000 Digital Hand Held Recorder includes:
Videos
Categories this product is listed in: